Visit us every Friday from 12:00 pm to 1:00 pm
We have partnered with Living Edge to distribute fresh FREE groceries to working families, single parents, the elderly, students and others  in the heart of Langford.  It's an amazing partnership with Living Edge as many people benefit from free, fresh produce weekly in an increasingly more difficult economy.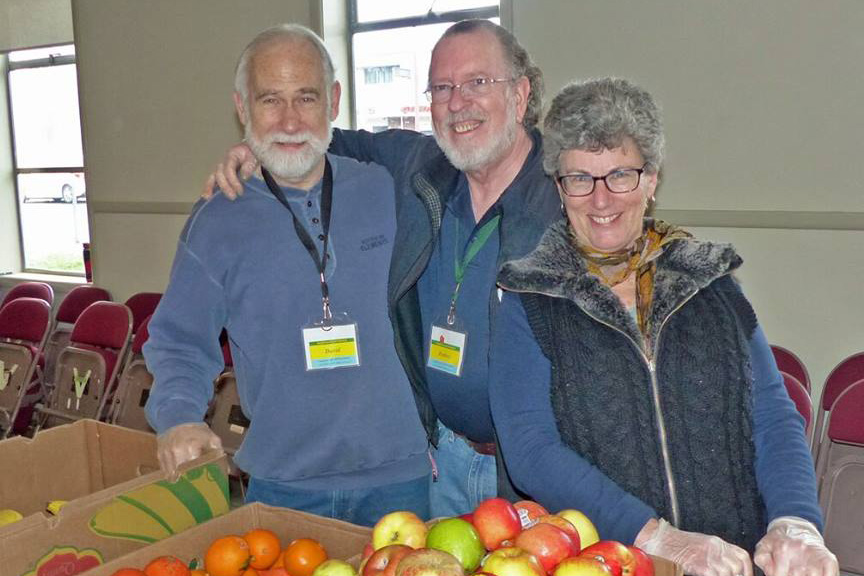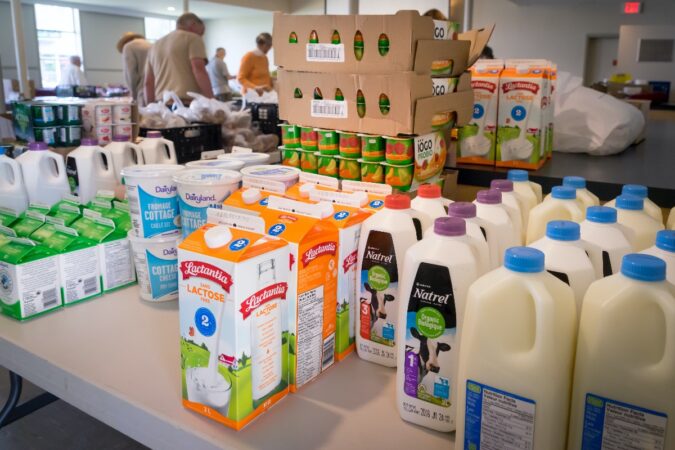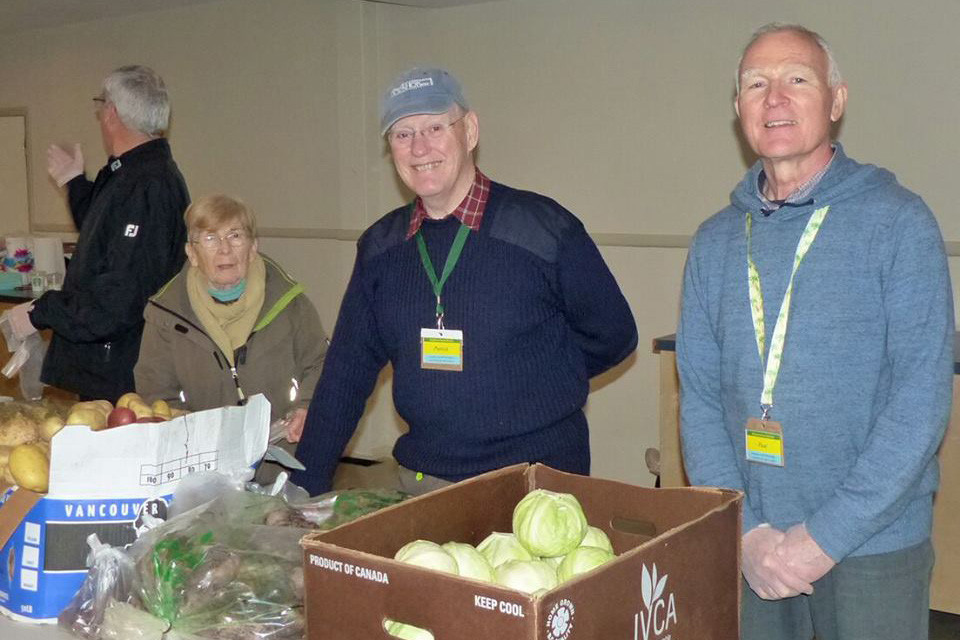 The first Market was held on November 17, 2017.  We are so thankful for all our dedicated weekly volunteers and community supporters: The cities of Langford and Colwood; Starbucks Coffee at Hulls Corner; Worklink; the Goldstream Food Bank; The Living Edge Community; and special thanks to the Masonic Hall for the generous use of their space.
Together we have served many thousands of people since that first market day benefitting those living on disability or other fixed incomes, working families, and so many others.
Many working families, and those living on disability and fixed income benefit hugely from the Market in Langford
"I just want you to know that I sent a client in great need to your service today, and he was so thrilled that he sent me a photo of what he got and told me that "some days are good days" – I am astonished at how much food he got for his family, and I am so touched and thankful by your service – it is so wonderful to get good news in this day and age. Thank you to you and all your workers – you truly are making a HUGE difference!"